​
'Corpse Pose'
Co-Producer
Avril moves into a new apartment to get away from her past. But, can she really escape it?
I co-produced this horror short. I also edited the trailer below.
The short won numerous awards including:
"Best Short" "Best Concept" and "Best Cinematography" at The Independent Horror Movie Awards
"Silver Award" and "Best Set Design" at the Spotlight Horror Film Awards
"Audience Award" at the Astoria Film Festival
(poster designed by me too)
​
'That Which Remains'
Director/Producer of Promotional Media
Working with the PR team for this theatrical production, I created a series of images and videos
to reflect the work of the show they were performing. Movement-based, colored dust used as weapons,
and a generally abstract interpretation was represented in my work used in the promotional media.
Some of which can be found below.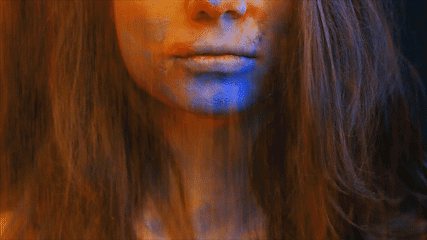 'Paid Protesters'
Producer
This viral comedy sketch is satirical "found footage" of a casting session for paid protesters of all sorts.
I produced this short comedy with Film Repertory Group.
See the full short below:
'Life Tutorials (from a passive-aggressive roomate)'
Writer/Director/Producer
One of the many Film Repertory Group projects I've worked on where I wear several hats. Sheree V Campbell lights up your computer screen with her charisma, charm, and comedic timing while she delivers the lines from my very silly script.
'An Honest Interview'
Producer
Film Repertory Group's first video intended for direct internet release.
Quick, quirky, and light. Have fun!
'Freelance'
Producer/Production Manager
The second film produced by my film organization, Film Repertory Group, stars Magen Ashley Young and Katie Lee Hill. These young talented actors give subtle depth to the characters created by Emily Kaczmareck's captivating script.
Justin Roger's direction gives this short film a suspenseful nuance all it's own,
and Josh Ries' cinematography only adds to the effect.