​
'Corpse Pose'
Co-Producer
Avril moves into a new apartment to get away from her past. But, can she really escape it?
I co-produced this horror short. I also edited the trailer below.
The short won numerous awards including: an "Audience Award" at the Astoria Film Festival, a "Silver Award" from the Spotlight Horror Film Awards, a "Best Of" selection at the AGR Short Film Competition and a selection to the
"Midwest Horror Short Film Festival" along with many others.
(poster designed by me too)
​
'That Which Remains'
Director/Producer of Promotional Media
Working with the PR team for this theatrical production, I created a series of images and videos
to reflect the work of the show they were performing. Movement-based, colored dust used as weapons,
and a generally abstract interpretation was represented in my work used in the promotional media.
Some of which can be found below.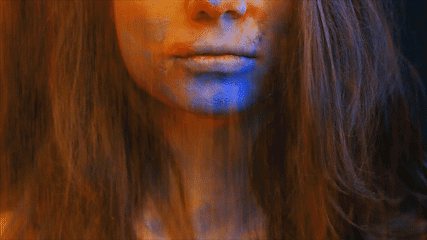 'Paid Protesters'
Producer
This viral comedy sketch is satirical "found footage" of a casting session for paid protesters of all sorts.
I produced this short comedy with Film Repertory Group.
See the full short below:
'Life Tutorials (from a passive-aggressive roomate)'
Writer/Director/Producer
One of the many Film Repertory Group projects I've worked on where I wear several hats. Sheree V Campbell lights up your computer screen with her charisma, charm, and comedic timing while she delivers the lines from my very silly script.
'Ivy Crest Theater Company: fundraising video'
Director/Producer
This promotional video introducing the company, and laying out the reasons to support it, helped raise OVER $6,000!!
'An Honest Interview'
Producer
Film Repertory Group's first video intended for direct internet release.
Quick, quirky, and light, this low-budget shoot was challenging, but also very fun.
'Freelance'
Producer/Production Manager
The second film produced by my film organization, Film Repertory Group, stars Magen Ashley Young and Katie Lee Hill. These young talented actors give subtle depth to the characters created by Emily Kaczmareck's captivating script.
Justin Roger's direction gives this short film a suspenseful nuance all it's own,
and Josh Ries' cinematography only adds to the effect.
(

Currently being submitted to festivals.

)
'Just Another Day'
Writer/Producer
The first film Film Repertory Group produced was "Just Another Day." During one of our first meetings I pitched the idea and had a first draft ready to go. The group loved it and we were up in running for our first production.
So many times we have awkward social encounters. Many of them feel like just another day.
This one does not...
'#thisaptaintbigenuff'
Producer/Writer
*Winner of the Winter Film Awards 48-Hour Film Festival Honorary Award
One of the most fun, and stressful, projects I've worked on. Competing in a local NYC 48-hour film festival we had to write, shoot, and edit a short film in under two days. Not only that it had to be a Western.
And, we had one hour to shoot a scene on a tour bus.
I was involved in every phase of the project and enjoyed/learned from the experience under such pressure.
Two roommates begin feuding over the messiness of the living room. When their friend comes to town unexpected adventures come their way, and only one thing is clear.... This Apt Ain't Big Enuff...